Posted: 24/08/2017
Endodontics: Treatment & Costs
What is Endodontics Treatment?
Endodontic treatment helps to save your smile when your teeth have a diseased or injured nerve while preventing the infection from spreading.
Each tooth contains pulp that provides nerves and nutrients. If it becomes damaged or diseased, the pulp tissue can die. During endodontic treatment, your dentist cleans out the diseased pulp and reshapes the canal to save the affected tooth. A crown is then applied to the tooth to make it stronger.
While a tooth with a damaged pulp would have once been removed, it can now be saved with endodontic treatment (or root canal treatment). Smile approved dentists perform this safe and common treatment on patients of all ages.
Looking to get an endodontic treatment?
smile.com.au is re-inventing dental cover so that everyone can have a healthy, confident smile. Join smile.com.au today for under $100 per year and get 15% to 40% off every dental treatment at quality approved dentists. Plus, there's no benefit limits, no waiting periods, no treatment exclusions and no claiming rebates.
Find a smile.com.au dentist near you!
What are the symptoms of pulp nerve damage?
The most common symptoms of a diseased or damaged pulp tissue include:
Pain when biting and chewing
Oversensitivity of teeth with hot or cold food or beverages
Swelling or sensitivity of the surrounding gum tissue
Facial swelling.
If you're experiencing these symptoms, you will need to consult a dentist to determine the cause. They may also be a sign of other health issues.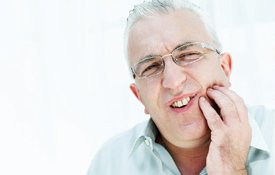 Free Yourself from Pain and Join smile.com.au Today!
How does the pulp become infected or diseased?
Several factors can cause pulp tissue to become infected. These include:
Tooth decay
A cracked or chipped tooth
Bacterial leakage caused by dental restorations.
The most effective way to prevent pulp damage or disease is to maintain good oral hygiene through brushing your teeth thoroughly twice a day and flossing daily. Regular dental visits are important for ensuring your oral health.
Why do I need endodontic treatment?
An infected pulp cannot heal on its own. If left untreated, it could result in:
An abscess forming at the root of the tooth
Deterioration of the underlying bone tissue
Severe pain.
The infection can also spread to surrounding teeth, potentially causing:
Illness
Blood poisoning
Fevers
Swelling in the face and neck.
Putting off endodontic treatment can make it impossible for your dentist to save your tooth. Don't leave it too late, visit your nearest smile.com.au approved dentist to save your natural smile.
What is the endodontic treatment procedure?
Having an endodontic treatment today is usually as simple as getting a filling, but this can vary depending on the individual circumstances of the patient. The following steps are a guide to the general sequence of an endodontic treatment procedure:
The tooth and surrounding tissue are numbed by injections of local anaesthetic. Your endodontist will ensure your mouth is numb before starting treatment, so you won't feel a thing.
A dental dam is placed over the affected tooth, keeping it isolated from the rest of the mouth. This will keep the treatment site free of bacteria in the rest of the mouth.
The endodontist makes an opening through the top or back of the tooth that allows access down to the pulp chamber.
The diseased or dead pulp is removed with special tools. As all of the nerves that are removed are dead and your mouth is numb, you cannot feel a thing.
Once the injured pulp is removed, the root canals are irrigated and disinfected.
Next, the root canals are shaped for filling and sealers.
A temporary filling is placed in the access hole of the tooth to protect it between procedures. Alternatively, the tooth may be left open to drain for a couple of days.
Your endodontist sends you to your regular dentist to determine which restoration is best for your tooth.
The temporary filling is removed and the pulp chamber is cleaned and a filling or crown is applied, depending on your dentist's recommendation.
Endodontic treatment is generally a simple procedure with little or no discomfort, but your experience will depend on your situation and may not follow these exact steps.
How much does endodontic treatment cost?
The cost of an endodontic treatment will depend on your individual circumstances.
smile.com.au members save 15% to 40% off all dental treatment, every time they visit a smile.com.au approved dentist. Plus, there's no benefit limits, no waiting periods, no treatment exclusions and no claiming rebates. Join smile.com.au for under $100 per year and start saving immediately.
Simply select your state for the relevant Smile member savings.
Endodontic Treatment Cost Comparison
Select State:
Example smile.com.au fees
(Could be less)
with smile.com.au dental cover, that's a saving of !
Source: ADA annual dental survey conducted in October 2016.
This example is a guide only. Your personal situation should be discussed with your approved dentist.
*This fee will be reduced by 15% off the practice's regular fee.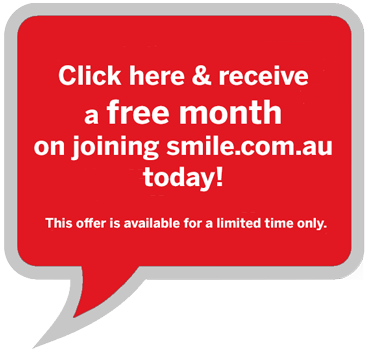 Are there any risks to endodontic treatment?
More than 95% of endodontic treatments are successful. Every now and then, a case may need a repeated treatment. This could be in the rare event that a patient has infected canal offshoots that were initially undetected, or if the canal filing instrument fractures. If you have returned pain following an endodontic treatment, this can be a sign that it wasn't completed correctly.
How long does recovery take after treatment?
You should expect to feel completely normal after a few days as the recovery period following endodontic treatment is minimal. You may experience inflammation and discomfort during this time, which can be treated with a warm saltwater rinse and painkillers.
Will I need to see my dentist after treatment is complete?
Depending on your individual situation, your dentist may request a follow up appointment to ensure the procedure was successful and you are healing well.
It's important to return to your dentist at least once every six months for a professional cleaning and examination.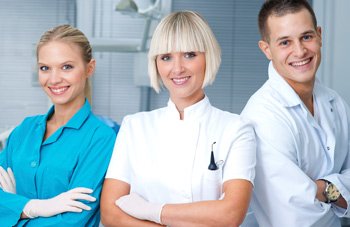 Are there any alternatives to endodontic treatment?
The only other option to endodontic treatment is to have the tooth removed. This can cause the neighbouring teeth to move and leave you with a bad bite. While having your tooth extracted may cost less, the space it leaves behind will need an implant or bridge, which can ultimately cost more than endodontic treatment.
When given the choice, it is always best to keep your natural teeth.
Get in Touch
For quality and affordable dental cover, join smile.com.au and choose a smile.com.au approved dentist. Join online or call us today on 1300 238 648.
Back to Top