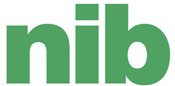 Quality & affordable dental cover
smile.com.au offers savings on dental care that makes it easy to keep smiling. Join for under $100 per year and receive up to 40% off all dental treatments at quality approved dentists across Australia.
Because we're not dental insurance, there's no benefit limits, no treatment exclusions, no waiting periods, no claiming dental rebates, no confusion.
smile.com.au gives you all the features you need and none of the restrictions you don't. So, it's no surprise to us that with over 700,000 members, we're the fastest growing dental cover in Australia.
Already have dental cover with nib?
It's easy! - smile.com.au works with or without insurance. Joining smile.com.au and visiting a smile.com.au approved dentist will allow you to:
Save on dental treatments that aren't covered by your nib dental cover
Continue to save on all dental treatments after you have reached your benefit limits with your nib dental cover
Start saving straight away on dental care during your nib dental cover waiting periods
Reduce your out of pocket expense (in most cases)
7 Reasons to Smile
How it works
Get a membership online or via the phone in just 2 minutes for under $100 per year.

Find your local smile.com.au approved dentist to make an appointment.

Show your smile.com.au card at your appointment to receive reduced dental fees.

Present your nib card to swipe through HICAPS to receive your nib dental rebates.

Celebrate because now you have a healthy smile!
Our mission
There are so many reasons why having a beautiful, healthy smile for life matters so we're paving the way for a new era in dental cover. smile.com.au's mission is to make quality dental care more affordable and accessible for the people of Australia. Join our mission and spread the word to your family and friends so they can benefit too.