Veneers Treatment Guide: Cost, Procedure, Types & FAQ
What Are Veneers?
Veneers are thin, custom-made tooth-coloured shells that are bonded to the front surface of teeth. They are considered a cosmetic treatment, and mimic the appearance of natural teeth whilst improving their colour, shape, size or length.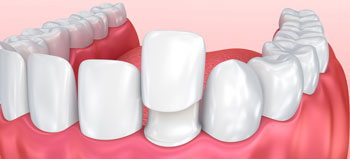 Dental Veneers Treatment
How Much Do Veneers Cost?
The price of dental veneers will be influenced by several factors, including the type of veneer (porcelain or composite) and how many teeth require veneers. Based on data from the Australian Dental Association, a porcelain veneer (item 556, 578 x 2) can cost up to $2,036 per tooth. The price of composite veneers (item 526, 578 x 2) can be up to $836 per tooth. With smile.com.au dental cover, you get reduced and capped fees on dental veneers.
Select your state in the cost comparison table below for more detailed examples of the cost of veneers in your location.
Dental Veneers Cost Comparison
Reviewed Nov 2023 by Expert Georgi Mack
Select State:
Example smile.com.au fees
(Could be less)
with smile.com.au dental cover, that's a saving of !
* Dental fees and member savings based on data from the Australian Dental Association. These examples are guides only and your individual treatment circumstances may vary. As a smile.com.au member, your dental fees will be reduced and capped for every treatment, every time you visit any of our 3,000+ smile.com.au dentists.
Join smile.com.au & save on dental veneers instantly!

Top-rated dental cover in Australia!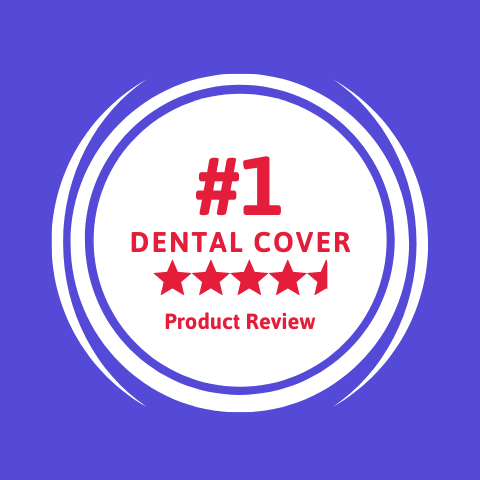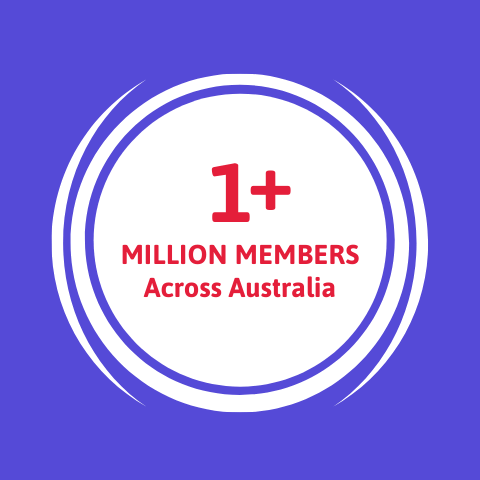 Why Get Veneers?
Dental veneers are popular for restoring the strength and appearance of teeth that may be:
Crooked
Poorly shaped
Gapped
Discoloured
Chipped or worn
Cracked or broken
What Is the Procedure For A Veneer?
Veneers can be applied in a simple procedure that only requires a few visits and involves no major surgery. The procedure for a veneer may involve the following steps:
Diagnosis: You should first have a consultation with your smile.com.au dentist where you discuss your desired results and your treatment options. During the appointment, your smile.com.au dentist may take x-rays or impressions of your mouth and teeth.
Preparation: At your next appointment, your smile.com.au dentist will trim approximately ½ millimetre of enamel off your tooth before making an impression of your tooth. Options such as local anaesthetic can be used to reduce pain and numb the area.
Creation: 2 - 4 weeks after your impression is sent off to the dental lab, you will receive your newly constructed veneers. While you wait for your permanent teeth to be created, you can also ask your smile.com.au dentist about tooth coloured temporary resin veneers.
Bonding Placement: In order to prepare your tooth to receive the veneer, your smile.com.au dentist will clean, polish, and etch your tooth. Roughening the surface of your tooth by etching helps to strengthen the bonding.
Placement: Your smile.com.au dentist will then apply a special cement to the veneer before placing it on your tooth. Once it is in the correct position, your veneer will be photopolymerised. A particular light beam is used to activate the chemicals in the cement, which causes the cement to harden quickly and finalise the bonding of the veneer to your tooth.
Adjustments: Your smile.com.au dentist will then make any needed final adjustments.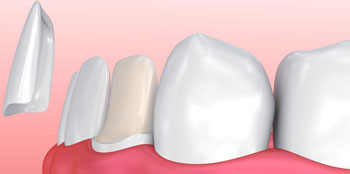 Dental Veneers Procedure
What Are The Different Types Of Veneers?
There are two main types of dental veneers available: composite resin or porcelain. The best material for you to use for your veneers depends on your individual desires and budget.
Composite Resin Veneers
Composite resin veneers are usually placed on the tooth in just one appointment. Once the tooth has been reshaped for the veneer, the dentist bonds and shapes the composite material to best match your teeth. A special light is then used to harden the material and the veneer is smoothed to look like a natural tooth.
While these are a more affordable option than porcelain veneers, they last 4-8 years and require more maintenance as they are more prone to chipping.
Porcelain Veneers
A more durable and longer-lasting option, porcelain veneers can last 12-25 years and rarely require maintenance. The dentist will make an impression of your prepared teeth and send them to a laboratory, where they can replicate the shape for your veneers.
Once they have been made, the dentist will ask you back to the practice so they can ensure the veneers are the perfect shape, fit and colour-match for your teeth. Dental cement is then used to bond the veneers to the teeth.
Am I A Good Candidate For Veneers?
Veneers are perfect for patients whose teeth are naturally yellow or have a grey cast and can't achieve a white smile with bleaching. They are also a solution for patients suffering from a chip or crack in their tooth to repair the shape and protect the tooth from further problems. Veneers improve the appearance of teeth while also protecting and strengthening them.
If you are looking at porcelain veneers, you should have:
Good periodontal and oral health
Proper oral care and hygiene, such as brushing and flossing daily
A sufficient amount of healthy enamel on your tooth
Where Can I Get Veneers?
It's important to visit an exceptional dentist that provides a high-quality, reliable solution for your dental treatment. Poor quality veneers can often lead to costly maintenance and ongoing dentist visits, as well more noticeable and less natural veneers. By visiting a smile.com.au dentist, you are assured quality care and reduced and capped fees on dental veneers. With 3,000+ smile.com.au dentists across Australia, there's sure to be one near you.
Find a smile.com.au dentist near you!
Frequently Asked Questions?
Are There Any Alternatives To Veneers?
Once the enamel of the tooth has been reshaped and prepared for a dental veneer, this is irreversible. For this reason, some patients may like to consider alternative, less permanent treatments, such as teeth whitening or dental bonding.
If you are simply experiencing discolouration and you would like to brighten your smile, you may like to consider teeth whitening. In-practice teeth whitening products that are applied by a dental professional can give you fast results for a beaming smile.
Similar to dental veneers, dental bonding helps to improve the appearance of chipped or undesirably shaped teeth. While a roughing and shaping of your tooth is required, dental bonding is a reversible treatment.
How Long Does It Take To Get A Veneer?
It typically takes two visits to have veneers applied. The length of the visits will depend on how many veneers that patient chooses to have placed. There is often a waiting period of 2 - 4 weeks for patients to receive their new veneers from the dental lab.
Which Type Of Veneer Is The Best?
Which veneer is best for you will depend on your budget, your desired results and your lifestyle. Both composite and porcelain veneers can offer a new, improved smile without complicated surgery.
Porcelain veneers have an uncanny ability to look almost indistinguishably life-like, mimicking your natural teeth. Porcelain veneers are known for their durability and resistance to stains, as they can last 10-15 years with proper care and regular dental check-ups.
However, porcelain veneers cost significantly more than composite. Porcelain veneers cost more because of the material used, and the time it takes to apply and create them. Composite veneers can be bonded directly to the tooth in just one visit, while the overall fit, appearance and colour of porcelain veneers are custom-made by a dental technician in a laboratory. Unlike composite veneers, porcelain veneers cannot be repaired. If chipped or broken, they must be replaced.
The advantages of composite veneers include the significantly lower cost and the ability to be repaired. Composite veneers are roughly half the cost of porcelain veneers.
Are Veneers Painful To Get?
As with any dental treatment, there may be some discomfort during the procedure for porcelain veneers. You may experience some discomfort when the tooth enamel is removed, however the placement of both porcelain and composite veneers is typically pain-free. For porcelain veneers, your smile.com.au dentist will administer local anaesthetic to numb your tooth before removing any enamel.
What Are The Benefits Of Veneers?
Dental veneers are a popular choice due to their low maintenance and the need for relatively little changes to be made to the existing teeth. They generally require less removal of the tooth enamel than dental crowns, and good oral hygiene is the only maintenance required (unless chipping occurs) once they have been bonded to the teeth. Other benefits of veneers include:
Improved self-esteem
Enhanced self-confidence
A lasting solution
Low maintenance
A natural looking smile
Pain-free treatment
Strengthened tooth structure
What Impacts the Costs of Veneers?
The price of dental veneers can differ depending on several factors. Factors that can affect the cost of veneers can include which material you choose for your veneers and the location of the tooth receiving the veneer. For example, composite veneers are a more affordable option than porcelain veneers, and often having a veneer applied to a front tooth costs more than that of a less visible tooth. The location that you choose to receive treatment will also affect the cost of dental veneers.
Does Insurance Cover Veneers?
Most private health insurance will not cover veneers, as insurance typically doesn't provide benefits for cosmetic dentistry. smile.com.au dental cover does cover veneers and you can benefit immediately on cosmetic dentistry by joining.
How Can I Care For My Veneers?
Proper daily oral hygiene habits, such as brushing and flossing, are necessary to maintain your veneers. Many dentists also suggest limiting coffee and other foods that can stain your teeth. Your smile.com.au dentist may suggest polishing your veneers to ensure both your veneers and teeth are thoroughly clean. If you play contact sports, you should protect your teeth by wearing a mouthguard.
How Long Do Veneers Last On Your Teeth?
With proper care, porcelain veneers will last at least 10 years and up to 12 - 25 years, while composite veneers last 4 - 8 years on average. No matter the material, veneers will need to be replaced at some point.
Can A Veneer Come Off?
Veneers are bonded to the tooth structure permanently, so they cannot come off. Veneers have the same limits as real teeth. Anything that would break your natural teeth would break your veneers, such as a sport accident.
What Should I Avoid Eating If I Have Temporary Veneers?
You can eat anything you normally would with veneers, however you should avoid certain foods if you are wearing temporary veneers, such as:
Hard food like ice, candy, and apples
Sticky food like taffy and other sweets
Crunchy food like nuts, seeds, and bread with a hard crust
Can Veneers Ruin Your Teeth?
Veneers will not damage or ruin your teeth if they are placed by a an experienced dentist. By visiting a smile.com.au dentist, you can be assured of quality care and reduced and capped fees on dental veneers. Veneers can actually protect healthy teeth from wear and tear caused by grinding and erosion.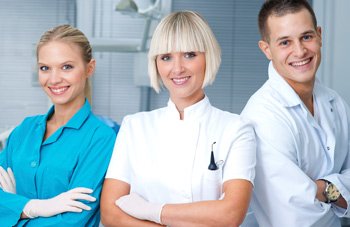 Learn more about smile.com.au dental cover!
Join Now & Save Instantly!
For the top-rated dental cover in Australia, join smile.com.au from just $79 a year and choose a smile.com.au dentist. Join online in 2 minutes by clicking Join Now & Benefit Instantly.
Back to Top
s