DENTAL BRIDGES GUIDE: TREATMENT PROCEDURE - TYPES - COST & MORE
What are Dental Bridges?
A dental bridge is a prosthetic device used to fill a gap created by one or more missing teeth. It is mounted onto existing teeth or implants and cemented into shape, bridging the gap to create a full and natural-looking smile.
Dental Bridge
A missing tooth can make you feel shy and self-conscious. You can regain your confidence by restoring your smile with a dental bridge.
Dental bridges are ideal for filling gaps and creating a happy smile to enhance your natural beauty. If missing teeth have you feeling insecure, your smile.com.au dentist can offer a solution with affordable dental bridge treatment.
How Much Do Dental Bridges Cost?
The price of a dental bridge will vary depending on several factors, including the materials used, the complexity of placement, and how many pontics are needed. Based on data from the Australian Dental Association, the cost of a bridge in Australia can be up to $1,800 per tooth. In Australia, a two tooth cantilever dental bridge with a crown (items 575, 578x4, 615, 627, 643) ranges can cost up to $4540. With smile.com.au dental cover, you get reduced and capped fees on dental bridges.
Select your state in the cost comparison table below for more detailed examples of the price of a dental bridge in your location.
Dental Bridges Cost Comparison
Reviewed Nov 2023 by Expert Georgi Mack
Select State:
Example smile.com.au fees
(Could be less)
with smile.com.au dental cover, that's a saving of !
* Dental fees and member savings based on data from the Australian Dental Association. These examples are guides only and your individual treatment circumstances may vary. As a smile.com.au member, your dental fees will be reduced and capped for every treatment, every time you visit any of our 3,000+ smile.com.au dentists.
Join smile.com.au & save on dental bridges instantly!

Top-rated dental cover in Australia!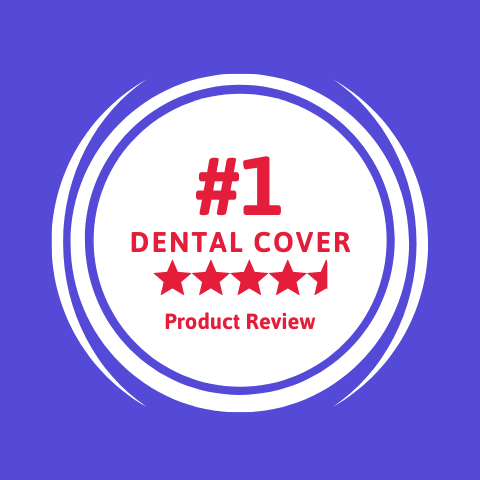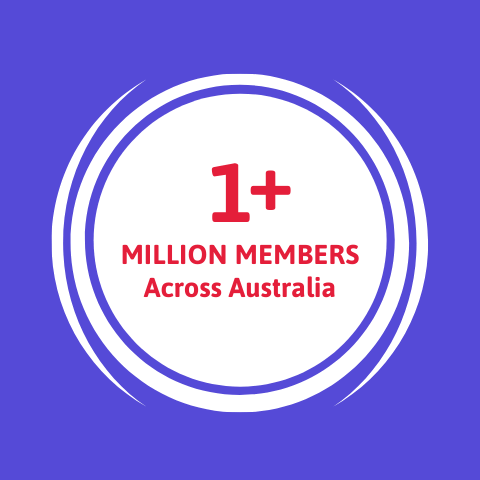 What are the Different Types of Dental Bridges Available?
There are three main types of dental bridges:
Traditional Bridges
The most commonly used type of bridge, traditional bridges are made of either porcelain fused to metal or ceramic. Here a crown is created for the tooth or implant on either side of the gap with a pontic, or imitation tooth, in between.
Cantilever Bridges
Used when there are adjacent teeth on one side only of the missing tooth or teeth, a cantilever bridge is best suited for use in the back of the mouth where it can't place much force on other teeth and damage them.
Resin-Bonded Bridges or Maryland Bridges
Resin-bonded bridges, also known as Maryland bridges, are made of porcelain, porcelain fused to metal, or plastic teeth and gums supported by a metal or porcelain framework. Metal or porcelain wings protruding from one side of the bridge are bonded to your existing teeth.
Am I Suitable for a Dental Bridge Treatment?
The treatment required to replace a missing tooth varies from patient to patient.
The suitability of a candidate for dental bridge treatment can depend on factors including:
Oral health diagnosis
Jawbone density
Personal preference
Your smile.com.au dentist will assist in choosing the best solution for your individual case.
Find a smile.com.au dentist near you!
What is the Dental Bridge Treatment Procedure?
Your smile.com.au dentist will prepare the teeth adjacent to the gap for treatment, reshaping them to allow room for the bridge to be placed over them.
Impressions of your teeth will be made and sent to a dental lab to serve as a model for your dental bridge to ensure a proper fit and colour match.
Your smile.com.au dentist will make a temporary bridge to wear in the meantime.
Once your new bridge arrives from the dental lab, you will be contacted to return to your smile.com.au dentist, where your new bridge will be checked and adjusted for a perfect fit.
You may be required to visit several times to check the fit and bite.
If your dental bridge is a fixed bridge, it may be put in place temporarily to ensure it is a proper fit and then cemented after this trial period.
It is normal to feel some tenderness or sensitivity for a few days after a dental bridge treatment. Call your smile.com.au dentist if you are experiencing pain or discomfort after more than a few days.

Dental Bridge Treatment
What are the Benefits of a Dental Bridge?
Dental bridge treatment provides both cosmetic and health benefits including:
Restoring your smile
Improving your ability to chew and speak
Maintaining the shape of your face
Distributing the force in your bite properly
Preventing remaining teeth from shifting positions
If having teeth missing is affecting your ability to perform everyday functions or simply causing you to feel insecure, dental bridge treatment is a great solution.
How Painful is Dental Bridge Treatment?
The procedure is not painful and discomfort is minimal. The procedure to prepare your teeth that will anchor the bridge is generally done using local anaesthetic. A temporary bridge is put in place and there is usually little pain afterwards.
How Long Does a Dental Bridge Last For?
Dental bridges generally last between 5-15 years. This varies from patient to patient and can depend on how well the bridge is looked after. With good oral care and regular check-ups, you can expect dental bridges to last over 10 years.
How Do I Look After My Dental Bridge?
Ensure the longevity of your dental bridge by practising good oral hygiene, including:
Brushing twice a day and flossing daily
Avoiding hard foods such as ice or hard candy
Visiting your smile.com.au dentist regularly for check-ups and professional cleanings
By maintaining good oral health, you can assist in prolonging the life of your dental bridge.
How Do I Clean My Dental Bridge?
Floss around your real tooth and the false teeth in your bridge to remove plaque. Use a gentle back-and-forth motion to clean the tooth surface and the base of the tooth at your gums. Gently remove and dispose of your floss when you're done. Plaque can build up around the false teeth in your dental bridge, which can affect the health of your real teeth and cause gum disease and decay, so it's important to clean and care for your dental bridge just as you would care for your real teeth.
Can You Fix a Dental Bridge?
If the bridge is sound, it is possible for your dentist to fix your dental bridge. If the porcelain coating on the bridge is chipped or fractured, your dentist may be able to repair the coating. Unfortunately if your dentist believes that your dental bridge is no longer sound then you'll probably need a replacement.
Why is my Bridge Hurting?
If your dental bridge hurts there are several potential causes of such pain. It's important that you see your smile.com.au dentist about the pain, as only your dentist can diagnose the cause of the pain accurately. If your bridge is new, your bite may be too high. Alternatively, your dental bridge maybe loose, or there may be decay under the crown that supports the bridge.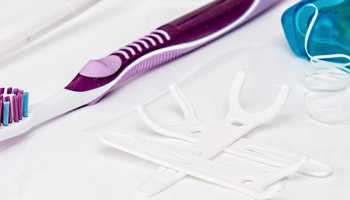 Is a Dental Bridge Better than a Dental Implant?
Dental bridges and implants are widely accepted and common solutions for missing teeth today. While dental bridges generally involve at least three crowns connected to fill the void of your missing teeth, an implant can replace a single tooth without affecting other teeth. For more information about the pros and cons of dental bridges and implants and a comparison of these treatments see our article on the Differences Between Dental Bridge and Dental Implants. Before getting treatment it's essential to consult your smile.com.au dentist, to get the treatment advice that's right for you.
Join Now & Save Instantly!
For the top-rated dental cover in Australia, join smile.com.au from just $79 a year and choose a smile.com.au dentist. Join online in 2 minutes by clicking Join Now & Benefit Instantly.
Back to Top