Posted: 06/02/2018
Dental Veneers: Treatment & Costs
What is a Dental Veneer?
A dental veneer is a thin, custom-made covering that is placed over the front of the tooth. Veneers can be applied in a simple procedure that only requires a few visits.
Dental veneers are popular for restoring the strength and appearance of teeth that may be:
Crooked
Poorly shaped
Gapped
Discoloured
Chipped or worn
Cracked or broken.
Generally used as a cosmetic dental treatment, veneers are perfect for patients whose teeth are naturally yellow or have a grey cast and can't achieve a white smile with bleaching. They are also a solution for patients suffering from a chip or crack in their tooth to repair the shape and protect the tooth from further problems.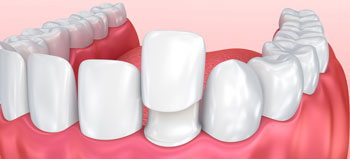 Whether you are looking to repair a chipped or worn tooth or you simply dream of attaining the perfect smile, dental veneers are becoming increasingly popular for their ability to repair, protect and enhance the overall appearance of teeth. This simple procedure leaves patients with stronger teeth and a beautiful, smile. 
Looking to get dental veneers?
smile.com.au is re-inventing dental cover so that everyone can have a healthy, confident smile. Join smile.com.au today for under $100 per year and get 15% to 40% off every dental treatment at quality approved dentists. Plus, there's no benefit limits, no waiting periods, no treatment exclusions and no claiming rebates.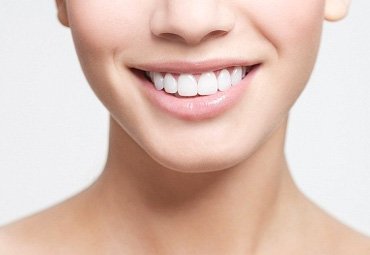 Find a smile.com.au approved dentist near you!
Types of Dental Veneers
There are two main types of dental veneers available. The material you choose to use for your veneers is dependent on your individual desires and budget.
Composite Resin Veneers
Composite resin veneers are usually placed on the tooth in just one appointment. Once the tooth has been reshaped for the veneer, the dentist bonds and shapes the composite material to best match your teeth. A special light is then used to harden the material and the veneer is smoothed to look like a natural tooth.
While these are a more affordable option than porcelain veneers, they last 4-8 years and require more maintenance as they are more prone to chipping.
Porcelain Veneers
A more durable and longer-lasting option, porcelain veneers can last 12-25 years and rarely require maintenance. The dentist will make an impression of your prepared teeth and send them to a laboratory, where they can replicate the shape for your veneers.
Once they have been made, the dentist will ask you back to the practice so they can ensure the veneers are the perfect shape, fit and colour-match for your teeth. Dental cement is then used to bond the veneers to the teeth.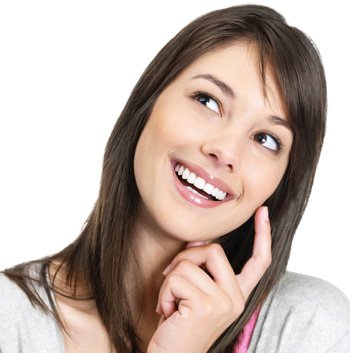 Save with Smile. Learn How!
Why Choose Dental Veneers?
Dental veneers are a popular choice due to their low maintenance and the need for relatively little changes to be made to the existing teeth. They generally require less removal of the tooth enamel than dental crowns, and good oral hygiene is the only maintenance required (unless chipping occurs) once they have been bonded to the teeth.
Dental Veneer Costs
The price of dental veneers is dependent on your individual case and the materials used to make your veneers.
smile.com.au members save 15% to 40% off all dental treatment, every time they visit a smile.com.au approved dentist. Plus, there's no benefit limits, no waiting periods, no treatment exclusions and no claiming rebates. Join smile.com.au for under $100 per year and start saving immediately.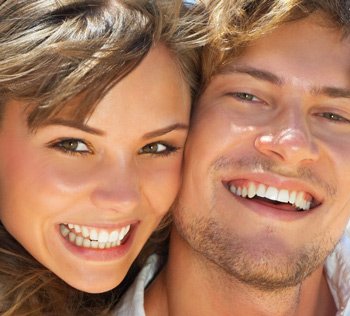 Simply select your state for the relevant Smile member savings.
Dental Fee Cost Comparison
Select State:
Example smile.com.au fees
(Could be less)
with smile.com.au dental cover, that's a saving of !
Source: ADA annual dental survey conducted in October 2016.
This example is a guide only. Your personal situation should be discussed with your approved dentist.
*This fee will be reduced by 15% off the practice's regular fee.
What Impacts the Costs of Veneers?
The price of dental veneers can differ depending on several factors. Factors that can affect the cost can include which material you choose for your veneers and the location of the tooth receiving the veneer. For example, composite veneers are a more affordable option than porcelain veneers, and often having a veneer applied to a front tooth costs more than that of a less visible tooth. The location that you choose to receive treatment will also affect the cost of dental veneers.
Why Should I Avoid Cheap Veneers?
When it comes to dental treatment, cutting corners and opting for a cheaper option can sometimes cost you more in the long run. Choosing a cheap veneer will often lead to issues such as:
An ill fit, leading to further dentist visits in an attempt to reshape the veneer
Being more prone to chipping and damage, leading to maintenance or replacement
A less natural looking smile, due to the lower quality being more obvious amongst the surrounding teeth.
It is always a better option to choose a high-quality, reliable solution for your dental treatment rather than choosing a treatment based solely on the price. Cheap veneers can often lead to costly maintenance and ongoing dentist visits, as well as the embarrassment of appearing more noticeable and less natural.
Are There Any Alternatives or Less Permanent Solutions?
Once the enamel of the tooth has been reshaped and prepared for a dental veneer, this is irreversible. For this reason, some patients may like to consider alternative, less permanent treatments, such as teeth whitening or dental bonding.
Teeth Whitening
If you are simply experiencing discolouration and you would like to brighten your smile, you may like to consider teeth whitening. In-practice teeth whitening products that are applied by a dental professional can give you fast results for a beaming smile.
Teeth Whitening Treatments & Costs
Dental Bonding
Similar to dental veneers, dental bonding helps to improve the appearance of chipped or undesirably shaped teeth. While a roughing and shaping of your tooth is required, dental bonding is a reversible treatment.
Learn More About Dental Bonding
Your smile.com.au approved dentist will help you to decide what is best for your individual circumstances based on your needs and budget.
Want to get in touch?
For quality and affordable dental cover, join smile.com.au and choose a smile.com.au approved dentist. Join online or call us today on 1300 238 648.
Back to Top