Cosmetic Dentistry: Treatment & Costs
A confident smile is important for us all and cosmetic dentistry can address aesthetic issues that make us self-conscious like stained, chipped and gapped teeth.
With cosmetic dentistry, even the smallest changes can give your smile a whole new look and increase your confidence.
Looking to get cosmetic dentistry? 
smile.com.au is re-inventing dental cover so that everyone can have a healthy, confident smile. Join smile.com.au today for under $100 per year and get 15% to 40% off every dental treatment at quality approved dentists. Plus, there's no benefit limits, no waiting periods, no treatment exclusions and no claiming rebates.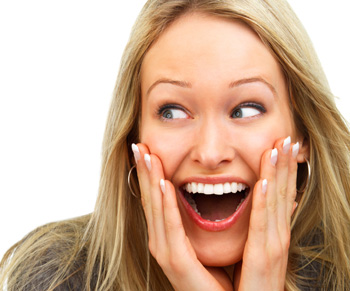 What is cosmetic dentistry?
With cosmetic dentistry becoming increasingly popular, more and more patients are achieving the smile they always wanted thanks to a range of cosmetic dentistry treatment options. Cosmetic dentists are helping patients improve their smile and their overall appearance.
It's important you choose a dentist with training and experience in cosmetic dentistry to perform any treatments. smile.com.au approved dentists are general and cosmetic dentists who are well trained in cosmetic dentistry.
Cosmetic dentists perform treatments to:
Remove stains and lighten teeth
Straighten teeth
Reshape teeth.
Some specific treatments performed by cosmetic dentists include:
Teeth whitening
Veneers
Crowns
Bridges
Tooth-coloured fillings.
Your smile.com.au approved dentist can help find the right cosmetic treatment for you.
Join smile.com.au & start saving today!
Find a cosmetic dentist near you
Whether you live in Sydney, Melbourne, Brisbane, Adelaide, Perth, Canberra, Hobart, Gold Coast, Sunshine Coast or Darwin, you'll find a smile.com.au approved cosmetic dentist conveniently located near you. As smile.com.au has over 1,500 approved dentists across Australia you can choose a smile.com.au approved dentist who can assist you with your cosmetic dentistry needs.
Types of cosmetic dentistry treatments
Chips, cracks, stains and gaps are just some of the cosmetic concerns that can damage your confidence. There are also many different cosmetic dentistry treatments available, addressing all kinds of concerns to ensure that you can improve your smile.
Bonding
Dental bonding is great for fixing small imperfections on a tooth. It is mostly used to fill gaps, restore chips and cover stains. A thin coating of composite resin is placed on the tooth and shaped and coloured to suit the patient. This quick and simple procedure is perfect for patients who have minor imperfections on their tooth/teeth and wish to improve the appearance.
Veneers
Perfect for restoring chips and cracks or helping patients with naturally yellow or grey teeth to achieve a white smile, Dental Veneers are becoming an increasingly popular cosmetic dental treatment. A thin, custom made covering is placed over the tooth and shaped and coloured to best suit the patient's natural smile. Veneers not only improve the appearance of teeth; they also help to make them stronger and better protected.
Learn more about procedure & costs of dental veneers.
Procedure & Costs Dental Veneers
Bridges
Filling the gap left behind by a missing tooth is simple with dental bridges. A dental bridge is a prosthetic device placed on existing teeth to bridge any gaps and create a beautiful smile. The three main types of dental bridges include traditional, cantilever and resin bonded or Maryland bridges. Your smile.com.au approved dentist can help you choose which option is best for you.
Crowns/Tooth Caps
From chipped, cracked and worn down teeth to misshaped and discoloured teeth, dental crowns or tooth caps can generally restore your smile in just two visits to your smile.com.au approved dentist. This simple procedure is ideal for patients looking to restore their tooth's shape, size and strength. Crowns are available in several materials including metal, porcelain fused to metal, resin and ceramic depending on your needs and budget.
Teeth Whitening
Over the counter whitening treatments can be dangerous and it may take months to see results. Professional in practice teeth whitening gives you faster and dramatically better results. This safe and proven method is great for patients who are looking to noticeably brighten their smile. Whether your teeth have lost their shine due to too many coffees or glasses of red, smile.com.au approved dentists can offer in practice and take home whitening products to whiten your teeth safely with the fastest and best results possible.
White Tooth Fillings
Dental fillings are one of the most common dental treatments but patients are often self-conscious about their fillings being noticed when they smile, laugh and talk. White tooth fillings are used to eliminate this issue. Designed to match the colour of the natural tooth, these fillings help to restore the tooth while blending in as much as possible.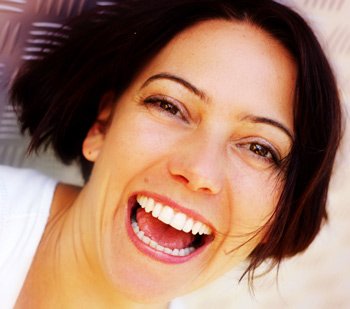 How much does cosmetic dentistry cost?
The price of cosmetic dentistry will depend on the specific cosmetic dentistry treatment you are receiving. Some treatments are more expensive than others. Other factors that influence the cost of your treatment might include your state, the materials used throughout your treatment, and the severity of your dental concern (e.g. larger chips may cost more to restore than smaller chips).
smile.com.au members save 15% to 40% off all dental treatment, every time they visit a smile.com.au approved dentist. Plus there's no benefit limits, no waiting periods, no treatment exclusions and no claiming rebates. Join smile.com.au for under $100 per year and start saving immediately. 
Simply select your state for the relevant Smile member savings.
Last Updated: 5 July 2016
Source: Australian Dental Association's (ADA) annual dental fee survey conducted in October 2015.
Regular Patients Pay: The fee non-members 'could be charged' when visiting a regular dentist.
Members Pay: Members pay no more than this fee (the fee may be less) when visiting an approved dentist.
* This Dental Fee Example is a guide only. Your personal situation should be discussed with your approved dentist.
** You may require fewer or additional dental services which may increase or decrease the total cost.
*** This fee will vary depending on the approved dentist visited & will be reduced by 15% off the practice fee.
Is cosmetic dental work covered by insurance?
Some cosmetic dentistry treatments are covered by insurance. This will depend on your individual circumstances, which insurance provider you are with and the policy they offer. It is best to confirm with your insurance provider what your policy covers.
Smile assists both patients with and without insurance to save on all dental treatments at Smile approved practices. You can read more about Smile member savings and benefits here.
Am I a candidate for cosmetic dentistry treatment?
Your Smile approved dentist will be able to examine your individual circumstances and determine whether or not you are an appropriate candidate for cosmetic dentistry treatment. Appropriate candidates generally:
Have good oral health
Are in good physical health
Want to improve their appearance
Have realistic expectations
Are aware of the procedure's outcome.
This is only a partial list and your suitability will depend on your individual situation. Our Smile approved dentists are experts at determining which treatment is right for you to help you achieve your desired results.
Join Smile and Start Saving Today!
What are the benefits of Cosmetic Dentistry?
With today's advancements in dentistry, patients can look forward to impressive results and benefits from a wide range of cosmetic dentistry treatments available. Some benefits include:
A whiter smile
Straighter, more symmetrical and more proportionate teeth
Stronger teeth
Improved oral health
Improved confidence.
With cosmetic dentistry becoming more accessible and common than ever, more and more people are achieving their perfect smile with help from our Smile approved dentists.
What is the most common cosmetic dentistry treatment?
Teeth whitening is the most common cosmetic dentistry treatment. A safe and proven way to whiten your teeth, makes this treatment the most popular cosmetic treatment. A white smile can make you appear more attractive and mature patients find it makes them appear younger. Safe and simple, professional teeth whitening can be the best way to improve your appearance and confidence.
In Practice Whitening Products
Your professional Smile approve dentist can apply in practice whitening products for fast results. Containing a higher percentage of peroxide, this gel like substance is applied to the teeth, often activated by heat, light or laser. This option is great for immediate results and is best suited to patients without sensitive teeth.
Take Home Whitening Products
The most popular teeth whitening method, take home products are supervised by your Smile approved dentist to ensure you are using the products safely and correctly. Containing a lower percentage of peroxide than in practice products, they are often worn in a tray either overnight or during the day at home.
Your Smile approved dentist will make a customised mould of your teeth to create your tray. This ensures the whitening product sits against the teeth with minimum contact with the gums. You can expect to see results in around 7-14 days with this option.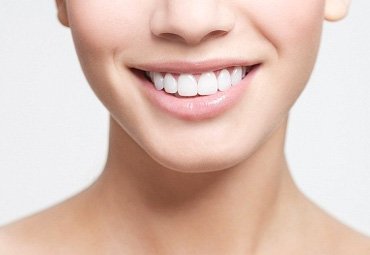 Get in touch
For quality affordable cosmetic treatment and all of your dental care needs find a smile.com.au approved dentist near and join smile.com.au today. Or simply call us on 1300 238 648 to learn more.