Replacing Missing Teeth: Treatment Options and Costs
Missing teeth can immediately impact your appearance and make you shy about your smile, as well as making it harder to chew and speak. However, they can also cause long-term issues for your dental health.
First of all, the gap formed by a missing tooth allows other teeth to become crooked and shift out of position, possibly changing your bite. This can make it harder to properly clean your teeth and lead to an increased risk of tooth decay and gum disease. When you are missing a tooth or several teeth, your jaw bone density will decrease. This may cause it to weaken and shrink, which over time can cause your facial muscles to droop and make you look older. Because every tooth affects the jawbone, even missing a back tooth can affect your overall appearance.
Luckily, there are numerous options for replacing missing teeth. These can restore your dental health, enhance your appearance, and improve your chewing and speaking. The best treatment will depend on your individual circumstances, but rest assured, with smile.com.au dental cover, you get reduced and capped fees on all of your treatments when you visit a smile.com.au dentist. There are no waiting periods, treatment exclusions, or benefit limits so you can benefit on any and all replacement teeth you may need.
How Much Does It Cost To Replace A Missing Tooth?
Replacing Missing Teeth Cost Comparison
Select State:
Example smile.com.au fees
(Could be less)
with smile.com.au dental cover, that's a saving of !
* Member savings based on the 2020 ADA dental fee survey. These examples are guides only and your individual treatment circumstances may vary. As a smile.com.au member, your dental fees will be reduced and capped for every treatment, every time you visit any of our nearly 3,000 smile.com.au dentists.
START FREE TRIAL & save instantly!
The Importance of Replacing Missing Teeth
You should always replace a missing tooth as soon as possible - both for your immediate well-being as well as to avoid the possibility of long-term complications developing. There are three main treatment options: dental implants, dental bridges, and dentures.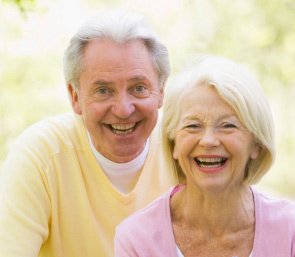 Learn more about smile.com.au dental cover!
Get in Touch
For the top-rated dental cover in Australia, join smile.com.au from just $79 a year and choose a smile.com.au dentist. Start your free trial by clicking Start Free Trial & Benefit Instantly!
Back to Top