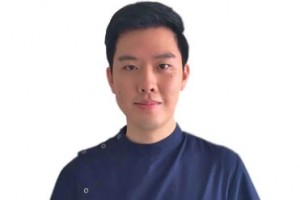 Dr. Jonathan Jom
Associate at Central Dental
While he completed his degree at Griffith University, Dr Jonathon Jom was the recipient of multiple academic excellence awards. He has since gained extensive experience as a general dentist in both private and public practices.

At Central Dental, Dr Jom strives to provide the best experience for his patients and prides himself on his ability to put even the most anxious patients at ease. With his kind and approachable demeanour, Dr Jom is a friendly face at the practice. While he enjoys practising in all areas of general dentistry, Dr Jom has a keen interest in cosmetic and paediatric dentistry, as well as root canal treatments.

As part of his passion for dentistry, Dr Jom has dedicated himself to staying up to date with the most recent advancements in dentistry. He does this by regularly attending continuing professional education courses.

Dr Jom is also well known for his other passion - delicious food. A true foodie at heart, Dr Jom enjoys spending his time outside of work eating out at new restaurants and cafes around Brisbane. He is also an avid fan of tennis and loves to both play and watch. When he isn't working, Dr Jom spends his free time relaxing with a new movie or with his young nephew.
Join smile.com.au prior to your appointment with a Partner Dentist to ensure that all of your treatment is covered and reduced with smile.com.au.
If you would like to know more about a smile.com.au approved dentist or dental practice, including trading hours and specialist services please contact smile.com.au on 1300 238 648.
---
1403 Logan Road
MT GRAVATT QLD 4122
Zoom in