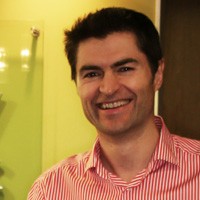 Dr. David Cullen
Associate at Casey Dentists
David graduated in 1994 with a BA and Bachelor of Dental Science from Trinity College Dublin, Ireland. He worked in both private practice and a Health Board Orthodontic Clinic before moving to Rockhampton in 1996.
In January 1998, David and his wife Orna moved to Townsville where they lived until 2002. Dave worked in private practice during that time.
In 2003 they moved to Yorkshire, England to further their studies. David gained valuable experience working both in private practice and the NHS system.
David is fully committed to professional development and furthering his knowledge in modern dentistry. He regularly attends courses on Implants, Root Canal Treatment, Aesthetic Dentistry, Communications, Crown and Bridge, Orthodontics, tempro-mandibular disorders and anti-snoring devices.
David has also served office with the NQ branch of the Australian Dental Association.
Orna works as a family doctor in Townsville.
Outside of dentistry, David enjoys getting involved in community events, playing guitar, singing in a band, Road Runners as well as playing soccer with "Gael Force" team of which he is the founder.
---
199 Ross River Road
AITKENVALE QLD 4814
Zoom in