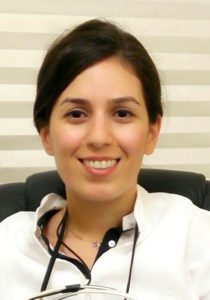 Dr. Zohreh Hashemi
Associate at Chadstone Dental Surgery
Zohreh is a dentist at Chadstone Dental.
Born in Iran, Zohreh grew up in Egypt and UAE; she then graduated from IUMS (Iran) university and can speak Persian/Farsi and understands Arabic.
After moving to Melbourne in 2009, she completed a Master's degree in public health (Deakin uni) and from there she worked in the public health sector.
She has worked in several different private practices. Zohreh enjoys working as a dentist and believes patient –centred care is the cornerstone of a strong practice.
In her free time she enjoys cooking, reading, going to the gym and playing the piano.
---
Suite 0153, 1st Floor, Chadstone Shopping Centre
Chadstone Place
CHADSTONE VIC 3148
Zoom in