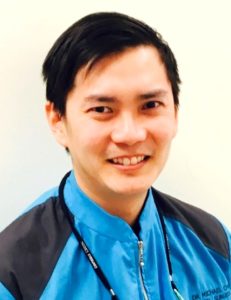 Dr. Michael Chan
Associate at Chadstone Dental Surgery
Michael is a dentist at Chadstone Dental.
Born in Malaysia, Michael grew up in Malaysia and his family migrated to New Zealand when he was 15 years-old. He completed his high school in NZ and gained his qualification in dentistry from University of Otago (Dunedin, NZ) in 2002. After graduation, Michael has worked in private practices in NZ for 9 years before moving to Melbourne, Australia in 2011. He has worked at different private practices in Victoria. He has been working at Chadstone Dental as an associate dentist since 2012.
Michael is multi-lingual and can speak English, Mandarin, Cantonese and Malay. Michael is well known for his gentle and caring approach. His passion is to bring great smiles and healthy teeth to all his patients. He is highly experienced in all aspects of dentistry, with a special interest in cosmetic dentistry and he is certified to provide Invisalign treatment.
Michael continues to advance his skills and knowledge through ongoing professional education so that he can provide his patients with the best treatment available.
In his spare time Michael enjoys badminton, tennis and spending time with his wife and daughter.
---
Suite 0153, 1st Floor, Chadstone Shopping Centre
Chadstone Place
CHADSTONE VIC 3148
Zoom in