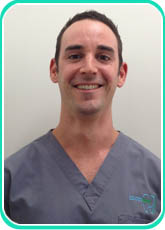 Dr. Jeremy Coory
Associate at Toothkind (Beerwah)
Born and raised in Brisbane, Jeremy completed his studies at the University of Queensland in 2009. Since graduating, he has worked for Queensland Health on the Sunshine Coast where he spends time with the school service and with adults who have serious medical and dental concerns.
Jeremy believes everyone should be able to access quality dental care, especially those who may be avoiding the dentist due to anxiety.
Jeremy enjoys being able to travel while learning new skills and techniques by attending dental courses all around the world.
---
62 Simpson Street
BEERWAH QLD 4519
Zoom in